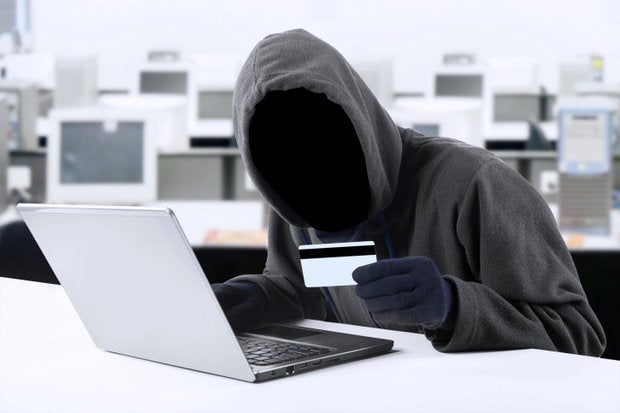 Stop­ping fraud is as easy as start­ing at StopFraud.gov.​
Credit fraud tar­gets peo­ple of all ages and walks of life. Vic­tims are lured in with false promises of sig­nif­i­cant cash prizes, goods, ser­vices, or good works, in exchange for up-front fees, taxes or dona­tions. Some­times, how­ever, it isn't an extrav­a­gant method of obtain­ing your infor­ma­tion that works for an iden­tity thief com­mit­ting credit fraud. Some­times credit fraud is com­mit­ted sim­ply because you lost your wal­let or purse and some­one else found it and used your credit cards.

Credit fraud includes a vari­ety of scams that tar­get peo­ple apply­ing for credit and/or are deal­ing with debt, such as:Advance-fee loan scams that involve charg­ing an upfront fee to guar­an­tee a credit card or loan before you apply. These offers are ille­gal and often tar­get peo­ple with credit problems.Debt set­tle­ment scams that include decep­tive ads that promise debt relief, when in fact what they are offer­ing is bank­ruptcy, and oth­ers that promise to nego­ti­ate with your cred­i­tors, but take the money and run.Loan scams that offer you entic­ing rates to apply for a loan, but then do not include any lan­guage to let you know that you're not actu­ally get­ting the offered inter­est rate.Free Gov­ern­ment Grant scams that promise you can get tons of free money to pay your bills, go back to school, pay for your day­care, or even start a small busi­ness as long as you fork over all your per­sonal infor­ma­tion first.

This is in addi­tion to the most obvi­ous kind of credit fraud, which is using your card or your card's infor­ma­tion to pur­chase goods and ser­vices with­out your per­mis­sion. Credit fraud is one of the fastest grow­ing crimes in the United States and falls under the umbrella of iden­tity theft because you gen­er­ally have to pre­tend to be some­one other than your­self in order to use a stolen credit card or open up new lines of credit in some­one else's name.

How can you pre­vent credit fraud from occur­ring? There are a few basic steps:Bet­ter pro­tect your infor­ma­tion on your own. We've out­lined 10 basic steps you can take to bet­ter pro­tect your infor­ma­tion at home with­out hav­ing to pay a dime.Sign up for credit monitoring services. A good iden­tity theft pro­tec­tion plan will mon­i­tor your credit infor­ma­tion and your per­sonal iden­ti­fi­ca­tion infor­ma­tion around the clock so that you can know imme­di­ately if some­one else is mak­ing unau­tho­rized changes to your finan­cial picture. Compare the best credit monitoring services at StopIdentityFraud.org
Ver­ify, ver­ify, ver­ify. If you don't know why you've received a text or an e-mail, then don't give a reply or click on a link included to pro­vide your per­son­ally iden­ti­fy­ing infor­ma­tion. When in doubt, call a cus­tomer ser­vice representative.Report any­thing sus­pi­cious imme­di­ately. Go to stopfraud.gov and report any­thing sus­pi­cious. You'll be able to find the spe­cific type of credit fraud to report and where you need to go report it.

The worst thing that any of us can do is to not report any­thing. By not report­ing credit fraud when it is dis­cov­ered, we are con­don­ing it. By tak­ing the steps to pre­vent credit fraud and then actively report­ing sus­pi­cions, we are doing some­thing about credit fraud and iden­tity theft: we're fight­ing to stop it. Fol­low these steps today to make sure that you can pre­vent credit fraud before it ever starts.
More ways you can prevent credit card fraud online.